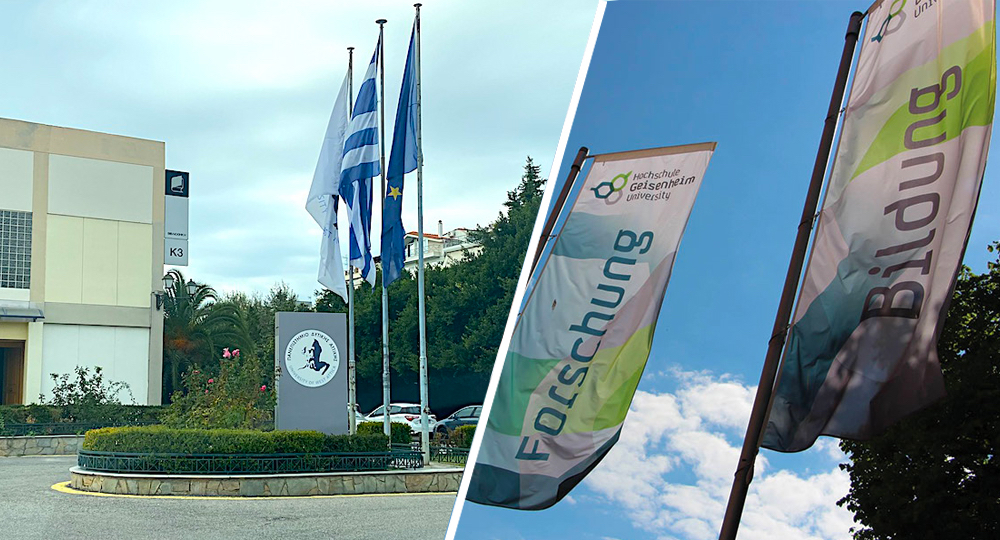 At the beginning of December, the WOW Project – a new cooperation between Hochschule Geisenheim University and the University of West Attica in Athens (UNIWA) focusing on "Future Challenges in Viticulture, Enology and Wine Industry" – was successfully kicked off in a two-day seminar at Hochschule Geisenheim University. The seminar was organized as a hybrid event with some 20 Geisenheim students participating in class and more than 300 students and academics from Greece, Germany and other countries such as Italy, Hungary, Indonesia and the US following the presentations online.
The event on Future Challenges in Wine Industry featured presentations on climate change and its implications for viticulture and wine production, the role of organic viticulture, challenges in crop protection as well as new insights and trends in wine industry and tourism.
The presentations were given by professors and scientific staff from Hochschule Geisenheim University and UNIWA in Athens and broadcast live with high image quality via a video conferencing tool, which also provided the opportunity for discussions and lively exchange between in-class and online participants. WOW participant Wigbert Schreiber is happy with the result: "The WOW seminar was terrific! The presentations from the two universities provided insights that gave me new perspectives, and the combination of in-class and online presentations was very well organized."
Individual wine tastings, which addressed additional aspects of the seminar, rounded off the event. Wine tasting participant Vage Armenian reports: "We got the chance to learn about PIWI (fungus-resistant) varieties grown in Germany and in addition, we explored the specialties of the Assyrtiko grape from the island Santorini, a vineyard with very special climatic conditions. We tried several Assyrtiko wines, including one coming from Australia."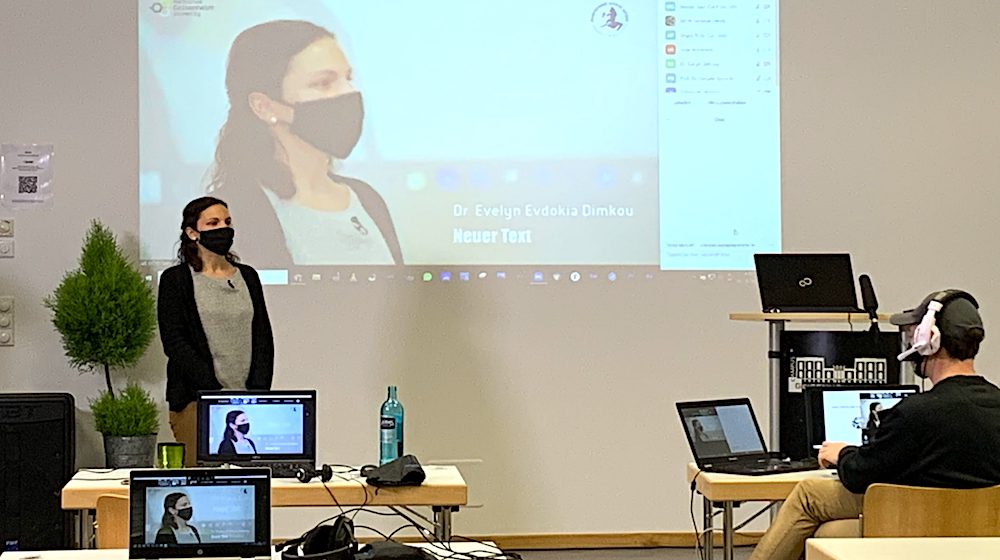 Participant Lisa-Marie Blatt adds: "So far, I haven't dealt with viticulture in Greece, now I know that there is interesting research and super good wines, too. Thank you for the organization and implementation of a seminar that definitely links cultures!"
"We are very satisfied with the high number of participants and their positive feedback. On both days, more than 300 participants were logged in until the end of the seminar, which clearly proves the success of the event. Seminars like this are important tools to strengthen our WOW cooperation with UNIWA, which is why we are planning follow-up events for the next two years, such as conferences and summer schools. Promoting an active exchange on common research and teaching activities is the long-term aim of our cooperation with Athens," concludesProf. Dr. Gergely Szolnoki who runs the project at Hochschule Geisenheim University.
The WOW project was initiated in January 2020 and is a cooperation between Hochschule Geisenheim University and UNIWA focusing on Future Challenges in Viticulture, Enology and Wine Business (Zukünftige Herausforderungen in Weinbau, Oenologie und Weinwirtschaft). It is financed by the German Academic Exchange Service (DAAD) with funds from the German Foreign Ministry.