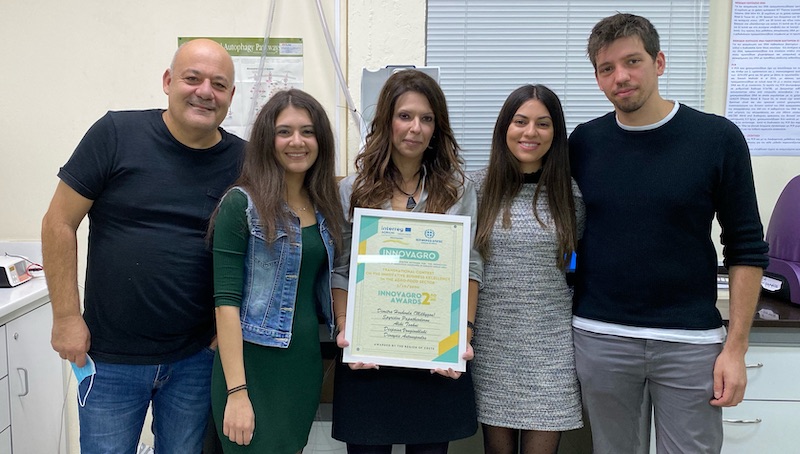 A distinction in the foreign competition "INNIVARGO" was achieved by the scientific laboratory team of Quality Control and Food and Drink Safety in the Department of Food Science and Technology headed by Mrs. Houhoula Dimitra, Deputy Professor.
The competition "INNOVARGO" on the subject of "The development of an innovative network for the promotion of the agri-food companies' extroversion at the Adriatic-Ionian" was held on 3/10/2020 at the Chania of Crete.
The laboratory team and the Milkygon- a dairy food product based on innovative & ecologic preparation technology- conquered the 2nd (second) place.
The research team consists of:
Houhoula Dimitra: Deputy Professor in the Department of Food Science and Technology, University of West Attica
Antonopoulos Dionisios: Member of Laboratory Teaching Staff in the Department of Food Science and Technology, University of West Attica
Vougiouklaki Despina: PhD Candidate in the Department of Food Science and Technology, University of West Attica
Papatheodorou Spiridonas: PhD Candidate in the Department of Food Science and Technology, University of West Attica
Tsakni Aliki: PhD Candidate in the Department of Food Science and Technology, University of West Attica