In 2006, the Council of Europe established Data Protection Day, to be celebrated on 28 January of each year. As personal data is a prerequisite for the exercise of other fundamental rights, such as freedom of speech and conscience, protection is an objective of the European Union and this kind of importance is reflected in the General Data Protection Regulation (2016/679 / EU) which has direct applicability in all EU member states since 25 May 2018.
Personal data are becoming increasingly important for the economy and for everyday life and will be used in the future in such ways that cannot be foreseen, taking into account the outstanding technological developments such as Artificial Intelligence and the Internet of Things.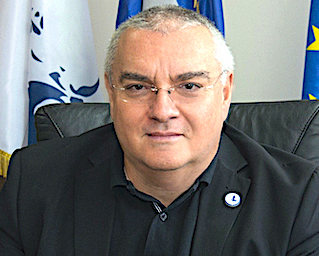 The University of West Attica stands in the center of research on technology issues regarding the guarantee of free movement and protection of personal data, as data protection rules and procedures consist the basis and inspiration for the success of future initiatives in innovation and development. Also, the University of West Attica attaches to personal data the importance they deserve – offering a high level of security regarding the personal data of students, teaching and administrative staff -, it takes all appropriate relevant organizational and technical measures, it follows and constantly updates the necessary procedures to ensure the protection of personal data. 
The digital era is here, connected to new challenges and opportunities. The protection of personal data is a daily goal, in terms of organization, mentality, information and awareness. In this effort we all have an important role to play. The University of West Attica has a leading position in the digital era and actively participates in the processes of the future.
Professor Panagiotis E. Kaldis
Rector