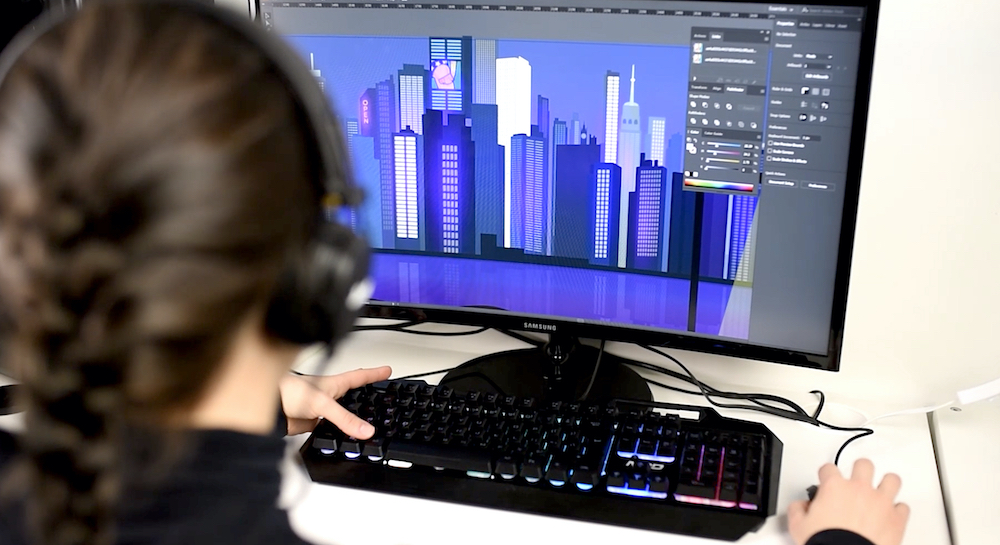 The department of Graphics and Visual Communication (DVC) of UniWA, offers a new, innovative and extrovert program of post-graduate studies in ANIMATION. The application and file submission dates, start at 15th of December 2020 and end at the 8th of February 2021 (12/15th/2020 till 02/08th/2021).
This new Master program, titled: ANIMATION (2D and 3D animation), focuses on the new important potentials that are offered by the digital technologies. Also, this Master focuses on the mapping of the new forms of cinematic narration and expression, which determine the capabilities and the necessities being created in the world of the 4th Industrial Revolution.
It aims to equip the students with the necessary knowledge and skills, which will  make them capable to pursue professional and research career in the job  market, where there is a demand of specific knowledge in creation, through theory and practice with the tools of Visual Communication and animation.
This is a unique Master in Greece, which corresponds to the rapid up-rising interest in animation, which defines the parameters of quality characteristics in animation production and the animation implementation in gamification applications (3D mapping projections, Augmented reality etc), while, at the same time, it is mapping the new forms of cinematic narration and expression.
Info: https://animation.uniwa,gr/   and    ma.animation@uniwa.gr